Richard Murphy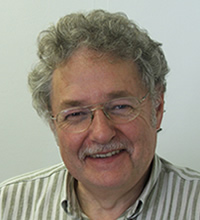 Richard Murphy, MA, PGCE, DipCrim, BSCH (Assoc.) practices in centres in Exeter, Taunton, and the Blackdown Hills area. Appointments at The Therapy Network therapy room in Somerton by arrangement.
Richard is a keen advocate and exponent of the new bioenergetic therapies that work on the body's energy fields and channels directly to produce changes in a way that is gentle but profound, and does not have any damaging side effects. He has been involved in therapy and education throughout his career, and is professionally qualified in several therapies. He is a clinical hypnotherapist and offers help with stopping smoking, phobias, habit breaking, confidence issues, stress and weight loss. He is also a practitioner of Neurolinguistic Programming, a Spinal Touch Therapist and a Sports Massage Therapist.
Richard currently offers food intolerance testing using bioresonance. He also offers SKENAR treatment. He is a qualified Radionic Practitioner and this together with his teaching background, has attracted people to his workshops and to private tutorials on the subjects of subtle energy generally.(With his practice of other therapies at centres across the South West and his teaching commitments he is not currently accepting Radionic clients).
If you wish to contact Richard please ring him on 07850 327853. His work involves travel to various centres in the South West. In the event of him not being available please leave your name and number on the answer machine and he will contact you as soon as possible.